Hits: 90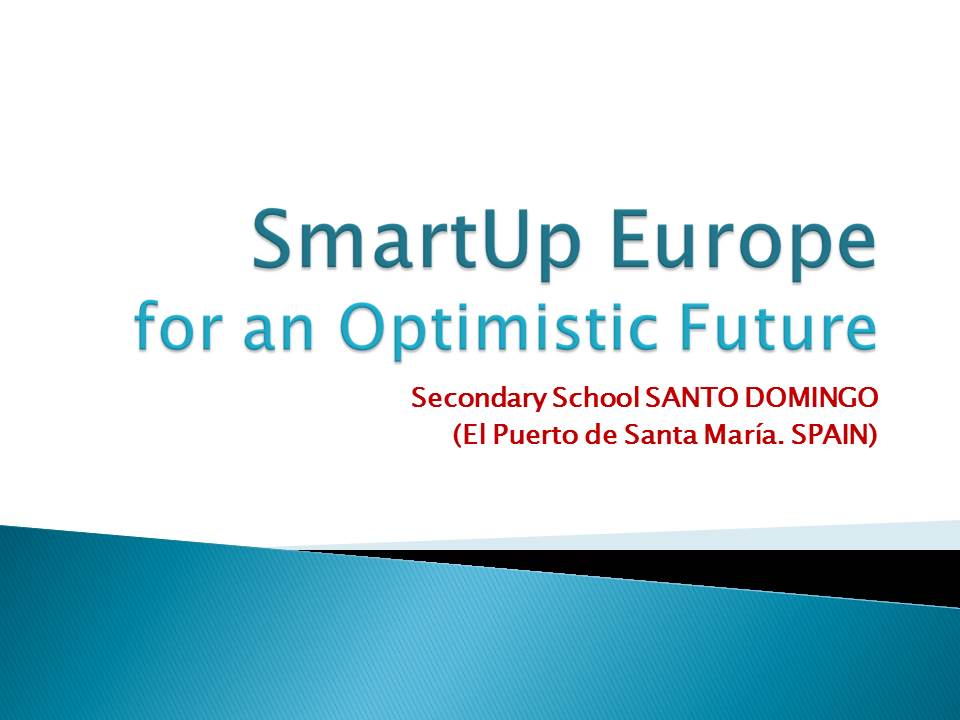 PROJECT | Schools
The Institute of Secondary Education Santo Domingo
- The Institute of Secondary Education Santo Domingo is in El Puerto de Santa Marķa, a city of 80,000 inhabitants in the extreme south of Spain, near the Strait of Gibraltar. We are 64 teachers and about 1000 students, of which about 400 come in the morning and the rest are adults and come to school in the evening. In the morning we teach classes of compulsory secondary education and of baccalaureate of sciences of the health, technology, humanities and social sciences. -
The Institute of Secondary Education Santo Domingo is in El Puerto de Santa María, a city of 80,000 inhabitants in the extreme south of Spain, near the Strait of Gibraltar. We are 64 teachers and about 1000 students, of which about 400 come in the morning and the rest are adults and come to school in the evening. In the morning we teach classes of compulsory secondary education and of baccalaureate of sciences of the health, technology, humanities and social sciences. In the afternoon and evening classes are given for adults of secondary education, baccalaureate and professional training in the area of vitivini culture and the manufacture of olive oil.
The project seems very interesting for three reasons mainly:
• The exchange of educational experiences with different European countries.
• Offer our students the possibility of knowing other realities and establishing relationships with students from other countries.
• Work in the area of volunteering, assistance to the disadvantaged population and exploitation of new resources while respecting the environment.
These are topics in which we usually work in our school. The key people for the project will be: Jesús Zafra, professor of Philosophy. His work is directed to volunteer activities collaborating with different local organizations, accompanying patients without family in hospital admissions and to the development of a neuroscience program applied in the classroom. Victoria García, professor of Biology. Her work is directed to the use of algae as a food resource. Francisco Luque, Counselor and responsible for coexistence. He develops a volunteer program in a beneficial dining and a home for Alzheimer's patients with conflicting students who are punished for their behavior. He also organizes sports activities with conflicting students as motivation to modify their behavior. The three teachers will remain at the school and will be there all the time that the project lasts. They have experience from former projects and a change in coordination will be possible if the currant coordinator Francisco Luque had to quit although this is extremely unlikely.